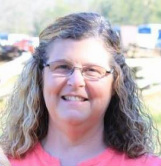 Carol Hill, MSN, RN, RAC-CT, RAC-MT, DNS-CT, QCP-MT, CPC
Carol is the owner and primary consultant for Hill Educational Services Inc. She has over 20 years experience in the long term care industry, where she has worked as MDS Coordinator, Assistant Director of Nursing, Director of Nursing, case review expert, quality resource specialist, consultant, and trainer. She received her Master's of Science in Nursing Degree (teaching/learning track) from the University of North Alabama. She is a Director of Nursing Services-Certified, Resident Assessment Coordinator-Certified, RAC-CT Master Teacher through the American Association of Nurse Assessment Coordination and QAPI Certified Professional-Master Teacher through American Association of Directors of Nursing Service.She is an AHIMA-Approved ICD-10-CM Trainer and is a CPC (Certified Professional Coder) through AAPC. Over her 27 year career as a registered nurse Carol has always had a passion for teaching others whether it was her patients, their families, staff or the general public. She has utilized that passion for teaching in order to conduct and organize presentations on a variety of topics for audiences ranging from 5-350 participants. It is always her goal when teaching or consulting that the client will be able to learn at least one thing that they did not previously know.
---
Megan Gooden, RN, RAC-CT
Megan began her nursing career as a LPN in 2005. In 2012, she received her Associate Degree in Nursing from Calhoun Community College. She has over 10 years of nursing experience in the long term care industry where she served as charge nurse, wound care nurse, restorative nurse, case manager, MDS coordinator, assistant director of nursing and RUG auditor. As a RUG auditor she has reviewed MDS coding, documentation and payments made to long term care facilities. She is a Certified Resident Assessment Coordinator. In her spare time she enjoys spending time with her husband of 11 years and her two children. She enjoys doing any type of activity that involves being outside and active.
---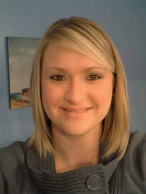 Melonie Pittman, CPC-A
Executive Assistant
Melonie has experience in Skilled Nursing Facilities having worked in Environmental Services and front desk receptionist. Other work experience includes Workman's Compensation adjuster and medical office receptionist. She is a Certified Professional Coder-Apprentice. Melonie keeps the day to day operations of Hill Educational Services going.
---